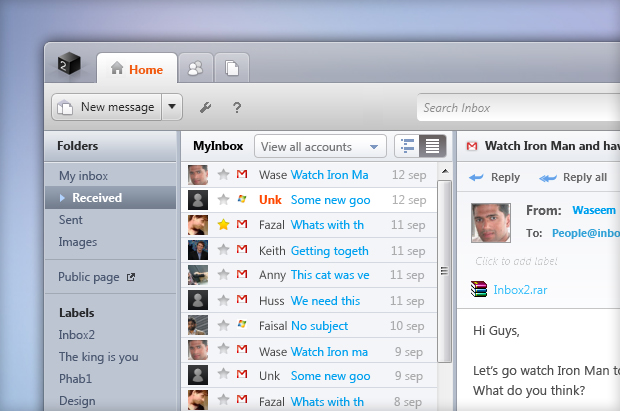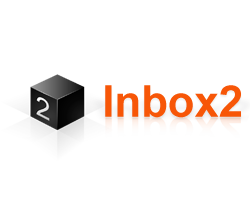 Inbox2, a Phab1 co-founded product, is a new communications app that combines all your email and social networks in one place.
Inbox2 can be used for free at www.inbox2.com.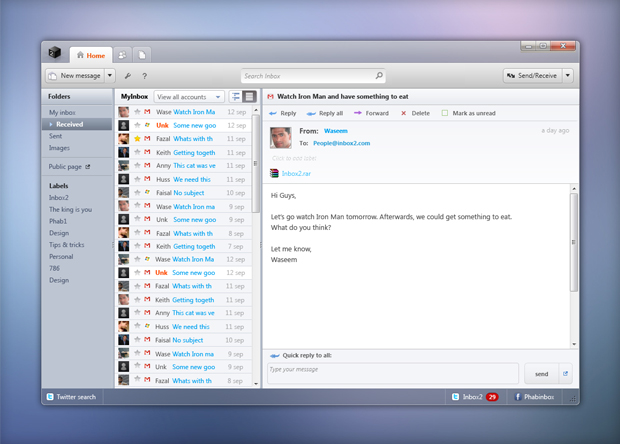 Creating overheadThe biggest challange was to create an overhead when combining many accounts in one place. We did this by grouping the accounts together and using icons and colors to differentiate them.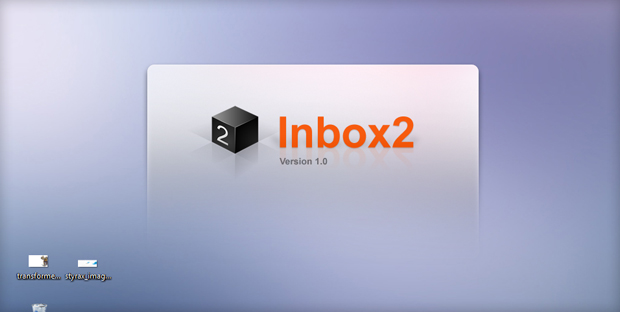 WPFThe application is completely build in Microsofts rich application platform: Windows Presentation Foundation (WPF). Phab1 created the WPF templates.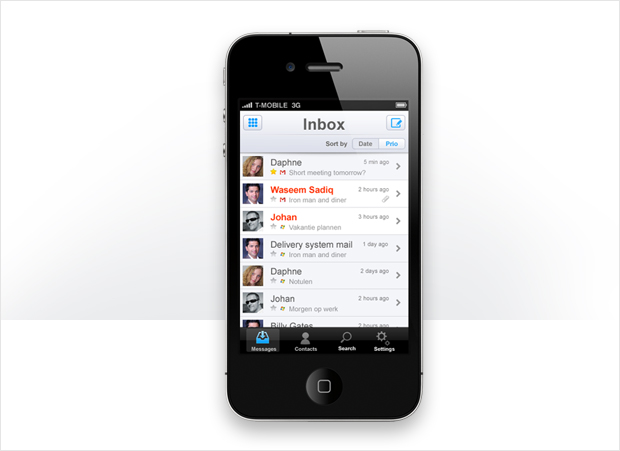 Iphone appPhab1 also created a Iphone application for Inbox2. View details and images on the iphone app.