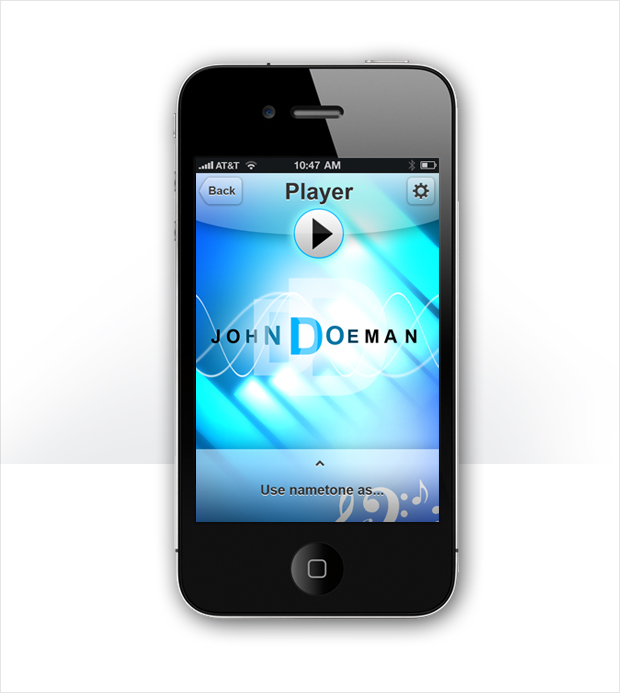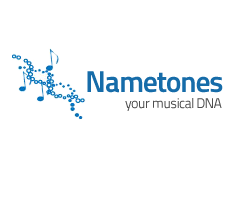 Based on your name and birth date Nametones will create a personal melody for you to download as a ringtone.
View the website here: www.nametones.com.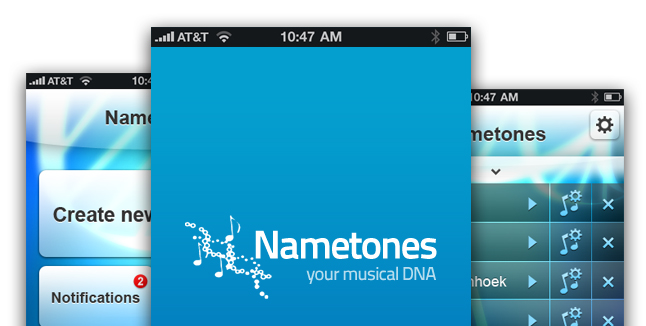 A dynamic app
The app should appeal to a young audience. The design is dynamic while the interaction remains simple and intuitive.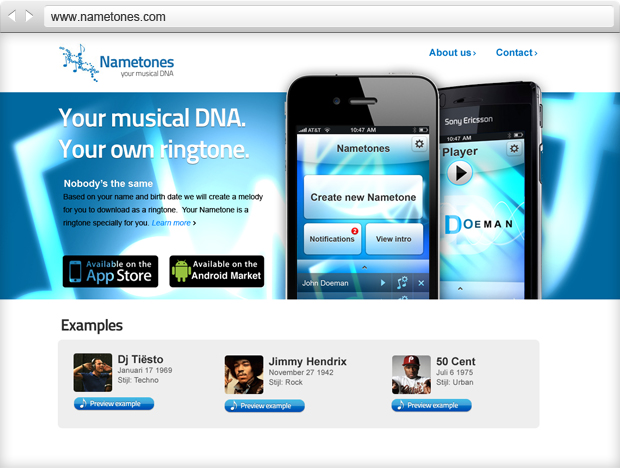 Website
Phab1 designed the website in line with the app but keeping in mind that web interaction is different from app interaction.